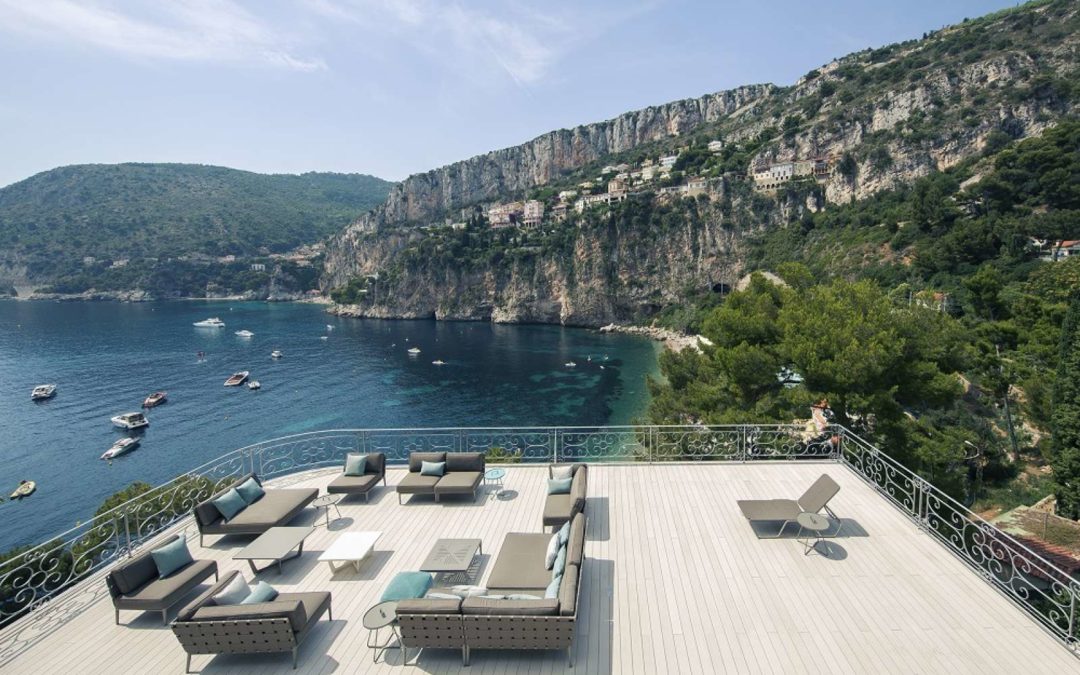 If you've ever dreamed of welcoming guests to your own villa in the south of France, today is your lucky day. That is, if you've got 43 million dollars to burn.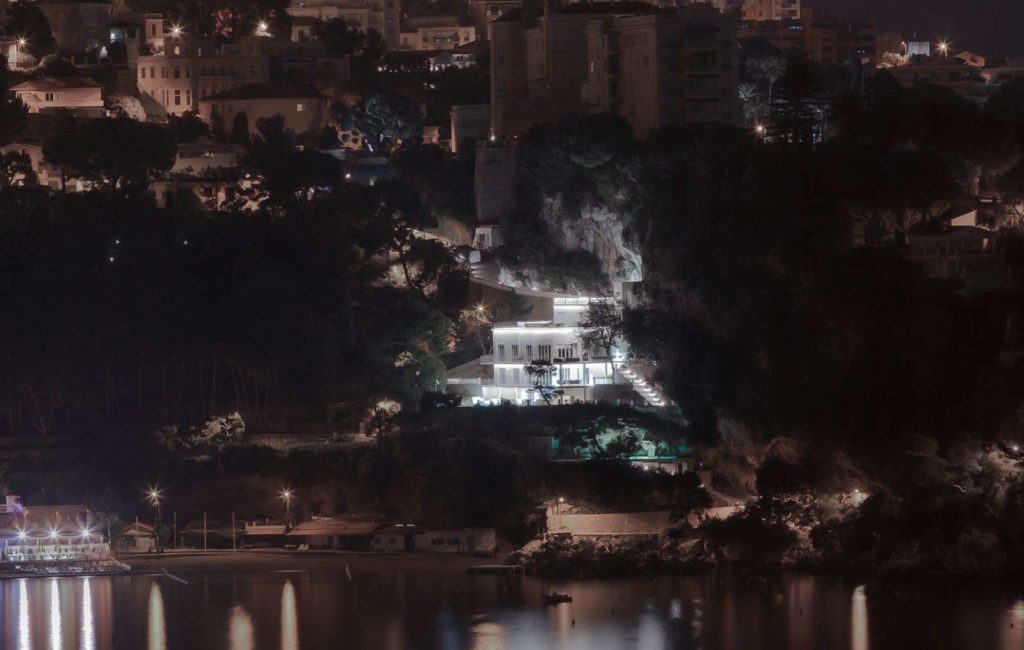 This absolutely stunning waterfront villa in Cote D'Azur, France just went on the market. It is incredibly luxurious, like your own private resort. It offers direct access to the waterfront with private boat mooring for your yacht parties. Spend an afternoon on the terrace looking out on the swimming pool, outdoor lounge ,bar and pool house, and two jacuzzis. Or climb up to the roof for panoramic views of the sea, and the coast to Cap Ferrat.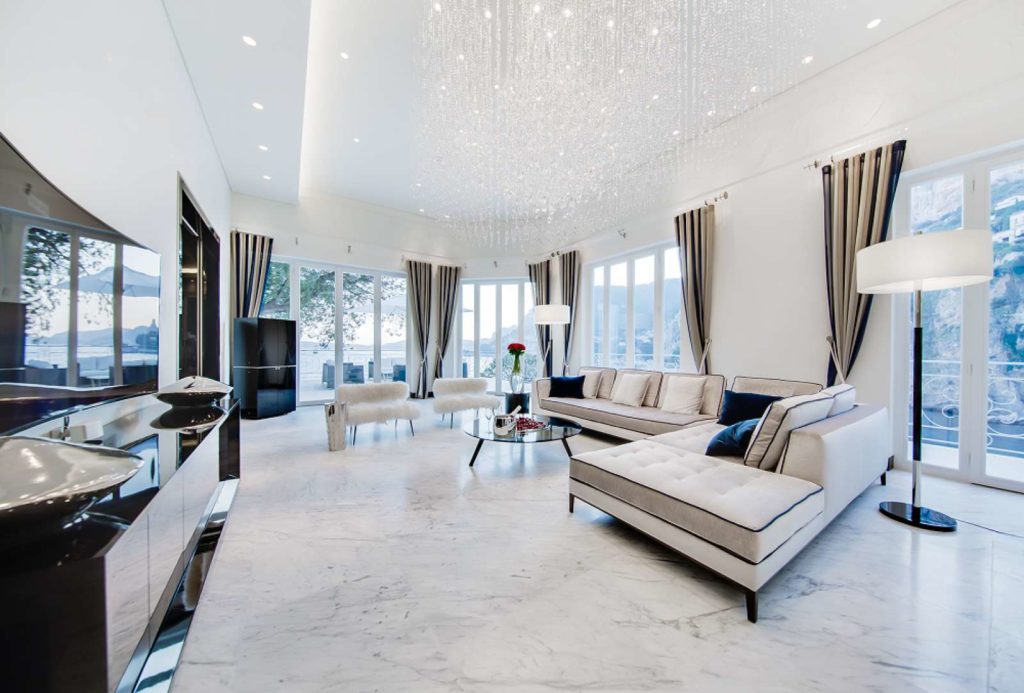 This seven bedroom home comes fully furnished, featuring exclusive interior design from renowned designers, including Minotti, Ipe Cavalli, Lasvit, Wired, THG and Antonio Lupis.
You'll need the elevator to access all five levels. The top level has two master suites that open onto a terrace with a jacuzzi. Below that you'll find two bedrooms with their own private terrace. The next level is the reception area, with an entrance hall plus indoor and outdoor living/dining rooms. This floor also has a TV lounge, chef-worthy kitchen, and a wine cellar.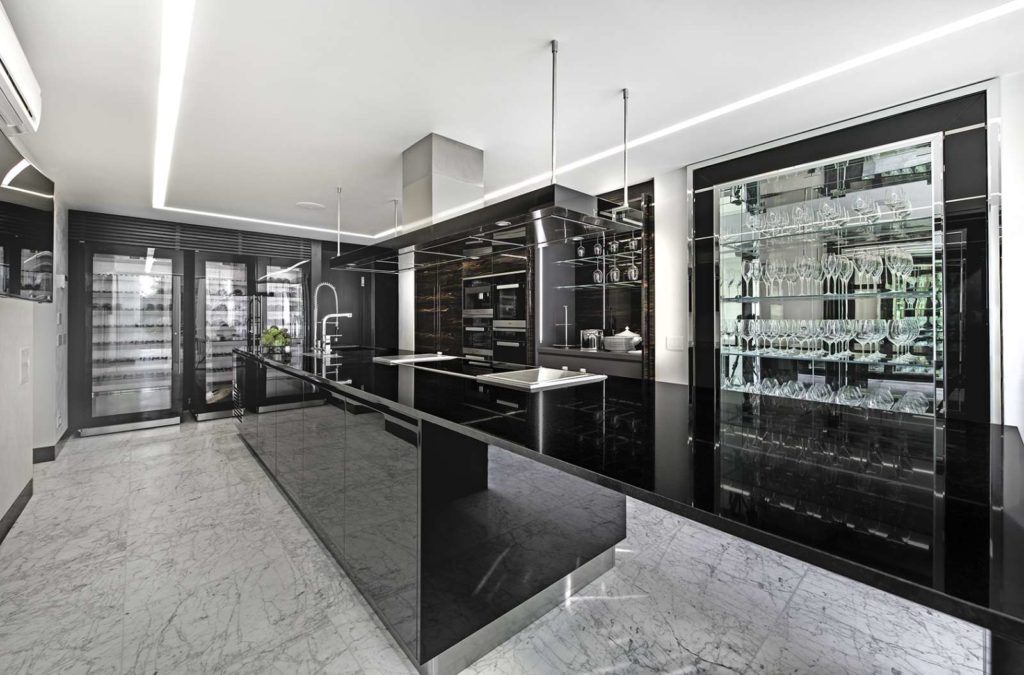 But wait, there's more! The next floor has a master suite with access to a terrace seating area, plus two more bedrooms. And finally, spend a day enjoying the sunshine with the swimming pool, pool house, outdoor kitchen, sauna, and lounge chairs for you and your dozen closest friends. Don't forget the garage for your three Ferraris (or whatever vehicle you may choose).
Cote d'Azur is truly one of the most beautiful locations in the world. The blue water, rocky cliffs, and gorgeous homes make it a place like no other. This villa is in close proximity to Monaco, Nice, and Cannes if you need a change of scenery.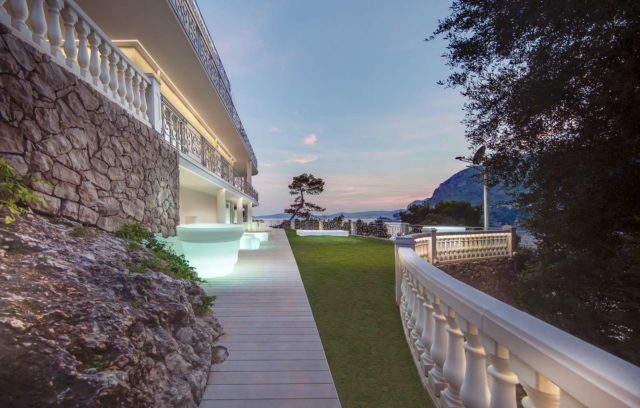 May I suggest going in with a few friends to invest in this masterpiece? After all, you'll be in good company. A myriad of celebrities spend their holidays in the French Riviera, including U2, Bono, Bill Gates, and (formerly) Brad Pitt & Angelina Jolie.
This stunning home really is for sale – maybe we all need to fly out and visit it in person, just to make sure it's the right choice?
Or, you can give me a call to find a home in the neighborhood, as there are always treasures to be had here in Los Angeles.